The Bases Conversion and Development Authority (BCDA) and the British Embassy Manila are working together for the design and development of one the Philippines' largest public parks – the New Clark City Central Park.
As a review of the existing landscape that will complement the project, UK Ambassador to the Philippines Daniel Pruce on Friday, July 23, was given a tour by BCDA President and CEO Vince Dizon of the New Clark City's River Park – an environmental and recreational corridor that currently stretches to 1.4 kilometers. It features jogging paths, bikeways, an open amphitheater, and public spaces with art installations of Kapampangan and world-renowned artists like Kenneth Cobonpue, Bernie Pacquing, Jude Teotico and Bea Valdes.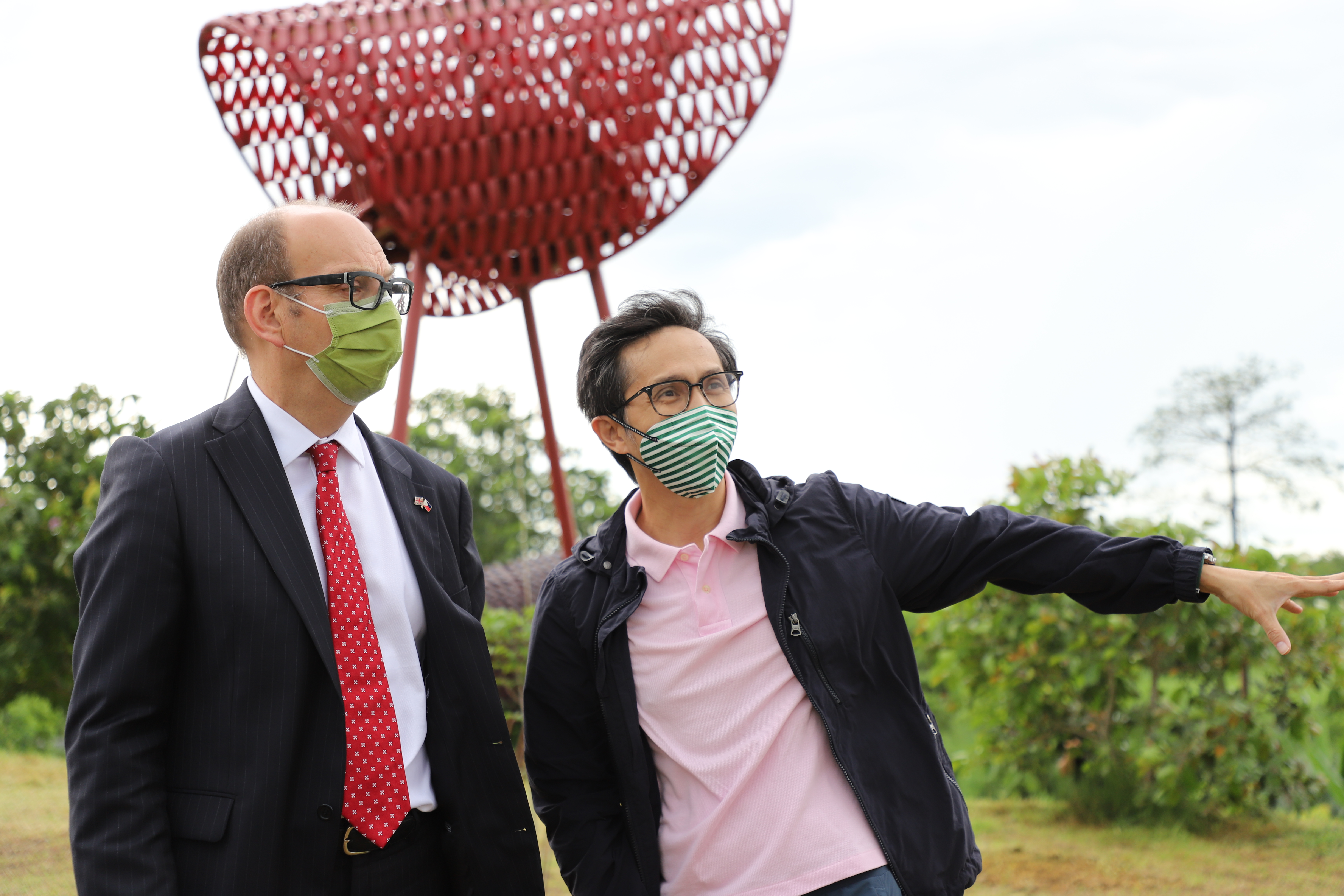 New Clark City's River Park follows the natural flow of the Cutcut River as advised by the Asian Development Bank to protect and preserve biodiversity. 
The River Park also serves as a home to the Domes Village, a series of four dome-like structures – each with its theme – linked by suspended bridges. Serving as a large-scale outdoor art installation and a playground, the domes are made out of reclaimed hardwood from old houses combined with custom-made steel connections.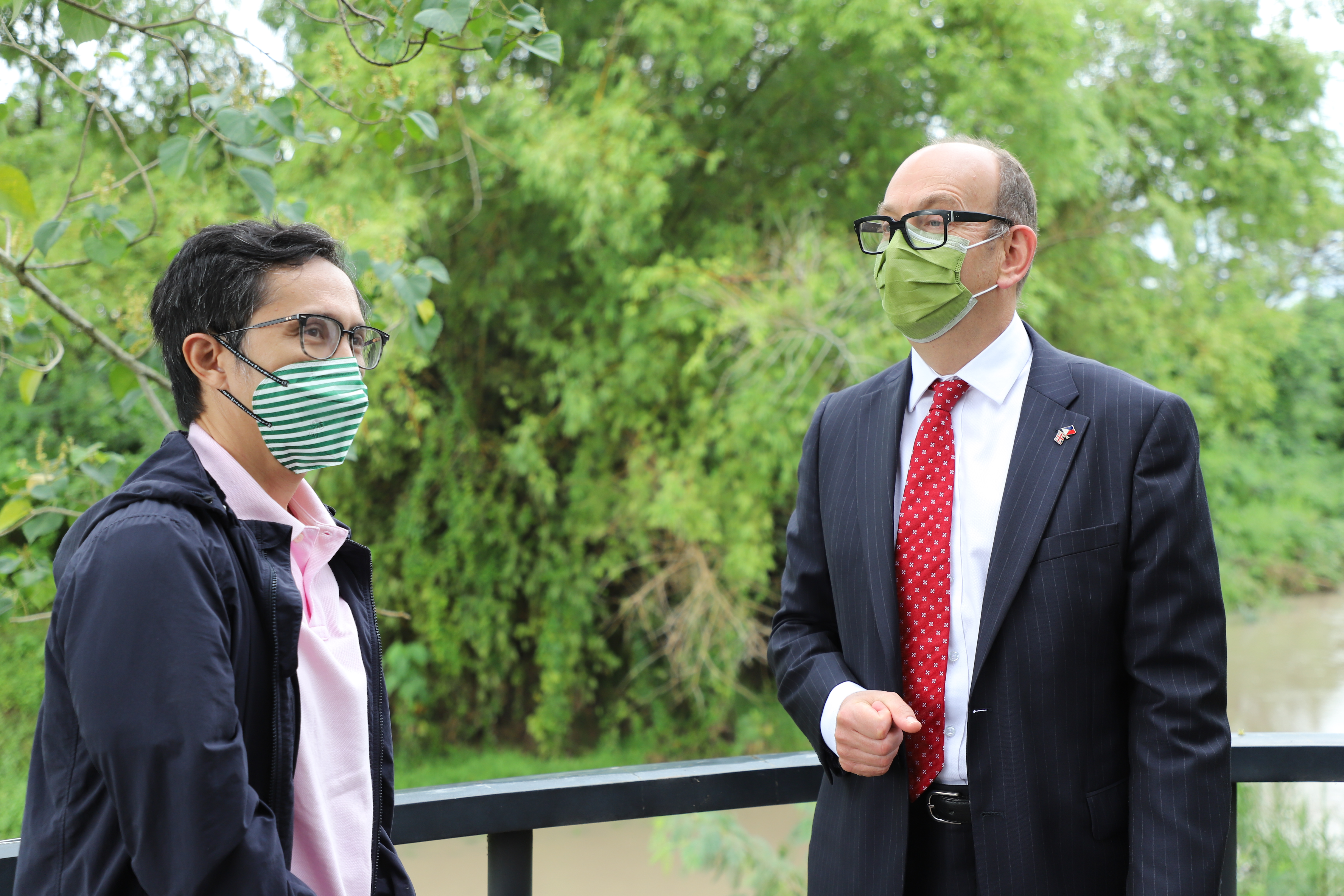 ​
Once finished, the River Park can reach up to nine kilometers along the riverside where people can relax, work out, and appreciate the natural beauty of New Clark City.
​