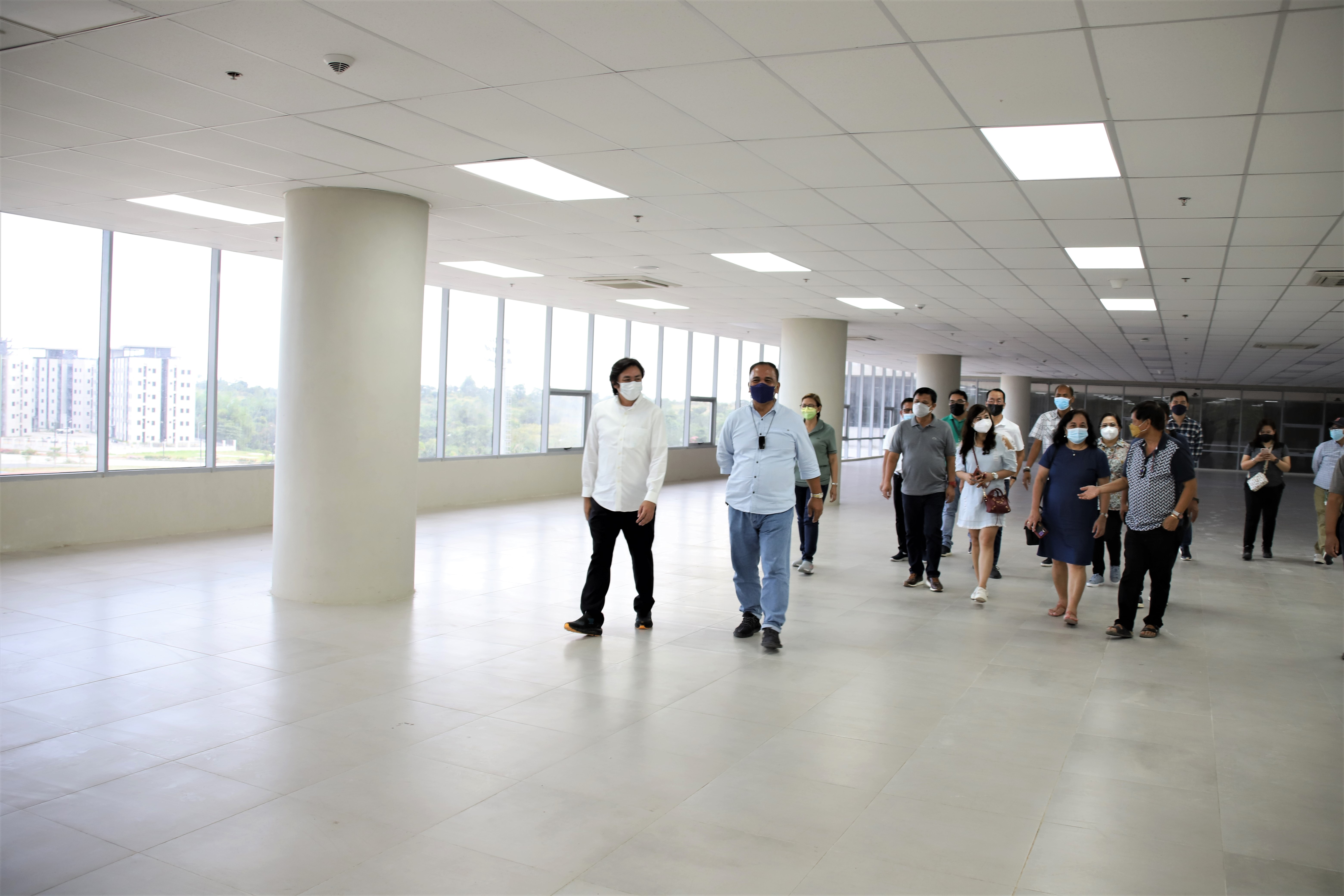 ​
CAPAS, TARLAC – The National Irrigation Administration (NIA) recently conducted an ocular inspection of the office space it intends to occupy at the National Government Administrative Center (NGAC), the disaster-resilient alternative government hub at New Clark City in Capas, Tarlac.
NIA Administrator Ricardo Visaya led his team of top management and regional and department managers in checking the suitability and readiness of the NGAC Government Building, which was constructed and is currently managed by the Bases Conversion and Development Authority (BCDA) with its development partner MTD Clark Inc.
"Heeding the call of the President as a requirement in Executive Order 119, the NIA management had decided to acquire a property with the BCDA-MTD NGAC Phase 1. This move, significantly, is being one with other government sectors in helping decongest Metro Manila. Moreover, if some disaster hits the metro, the operations of NIA will not be hampered as we will have an office outside of the metropolis which will continue to deliver the mandate of the agency," Visaya said.
The NIA has already submitted a letter of intent to BCDA-MTD NGAC Phase 1 Joint Venture (NGAC Phase 1 JV) to acquire 969 square meters of space at the North Building, as well as a condominium-type unit in The Residences for its officials or visiting staff. The Residences is a modern, secure dwelling structure for state employees and locators in New Clark City.
Fund for the NIA's acquisition of these properties is already included in the FY 2022 budget.
Should its plans materialize, NIA will be able to strategically position more of its operations in Central Luzon, one of the country's leading regions in terms of agriculture.
BCDA Executive Vice President Aileen Anunciacion Zosa said, "We look forward to having NIA at the NGAC. We commend the NIA leadership for having the foresight to set up an alternative office during times of disaster, and that they have already taken bold strides to achieve this."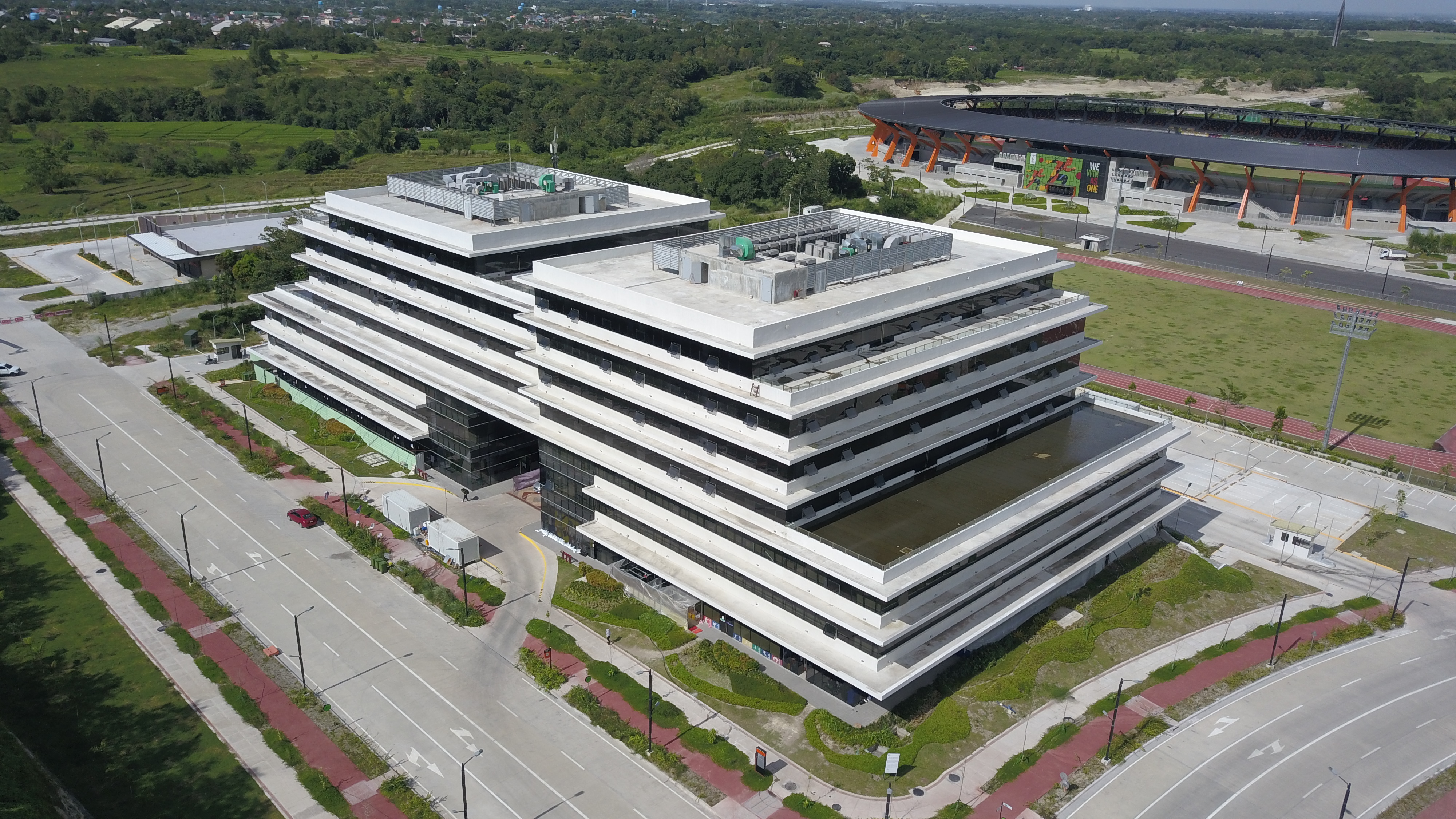 By virtue of Executive Order 119, President Duterte established the NGAC in New Clark City "to serve as an integrated government center outside the [National Capital Region], and, in case of disaster, a recovery center and back-up administrative hub."
All departments, bureaus, offices and agencies under the Executive Branch were directed to establish satellite or field offices there. The Legislative and Executive Branches were likewise encouraged to follow suit.
Over 40 government institutions have already expressed interest in setting up offices in NGAC. These include the Bangko Sentral ng Pilipinas (BSP), which is already setting up its security plant complex in NGAC and master planning its development.
BCDA Senior Vice President for Investment and Financial Management Atty. Nena Radoc welcomed Visaya and the visiting NIA officials at New Clark City. NGAC Phase 1 JV President Engr. Patrick Nicholas David, who also serves as president of MTD Clark Inc., accompanied the NIA contingent during the inspection.