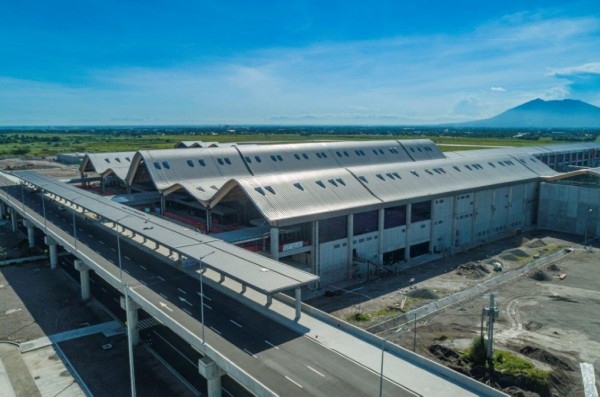 The Clark International Airport New Passenger Terminal is on track to be fully operational by January 2021, with the building shell already 99.52 percent completed.
A joint project of the Department of Transportation (DOTr) and the Bases Conversion and Development Authority (BCDA), the new and iconic terminal is designed to triple the airport's annual passenger capacity from the present four million to 12 million.
The consortium of Megawide Construction Corp. and GMR Infrastructure Ltd. built the structure of the terminal, while the Luzon International Premiere Airport Development (LIPAD) Corporation will handle airport operations.
During an inspection by government officials on July 15, DOTr Secretary Arthur Tugade said the new Clark terminal will be operational by January 2021.
The Clark International Airport New Passenger Terminal is a flagship project under the Build Build Build program of the Duterte administration.
"We are excited to see this project open in five months. Clark's new and modern terminal will not only enhance connectivity and improve passenger experience, it will also further boost economic growth in the region," said Presidential Adviser for Flagship Programs and Projects Sec. Vince Dizon, also President and CEO of BCDA.