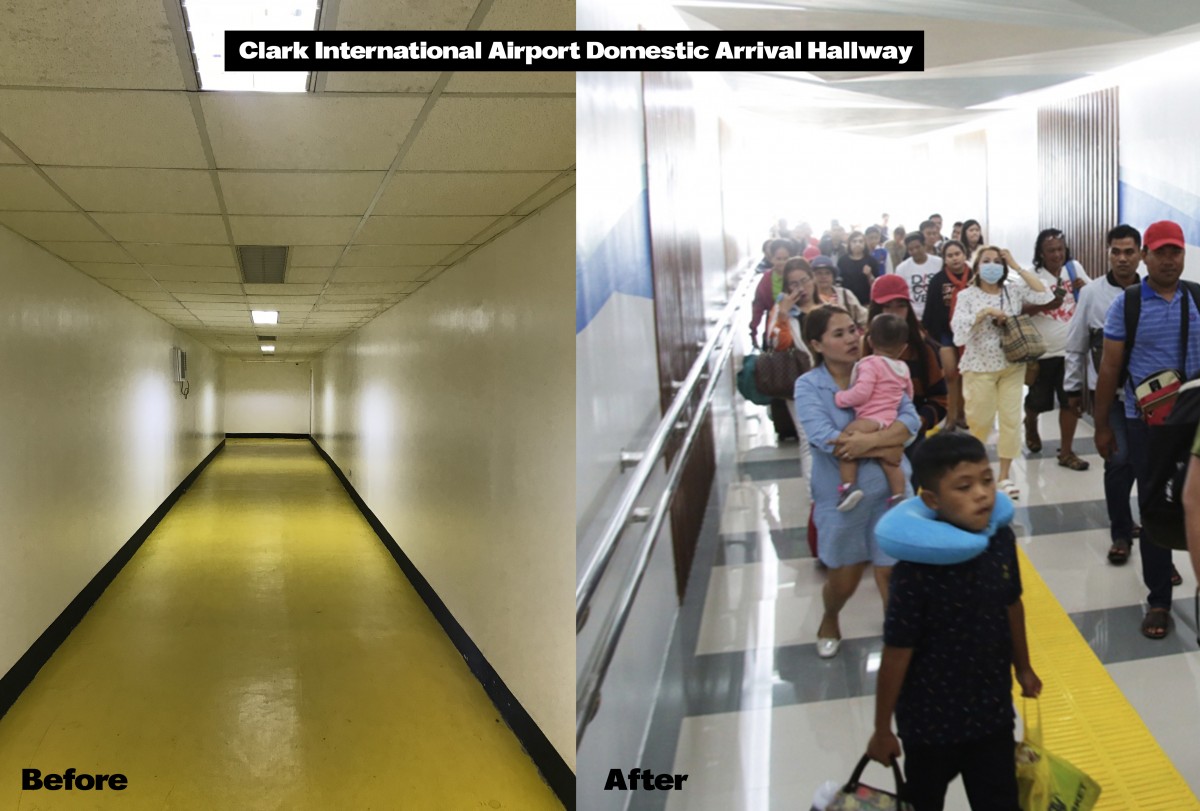 New facilities inside the Clark International Airport can now be used for more convenient and safer travel in time for the passenger surge during the Holy Week.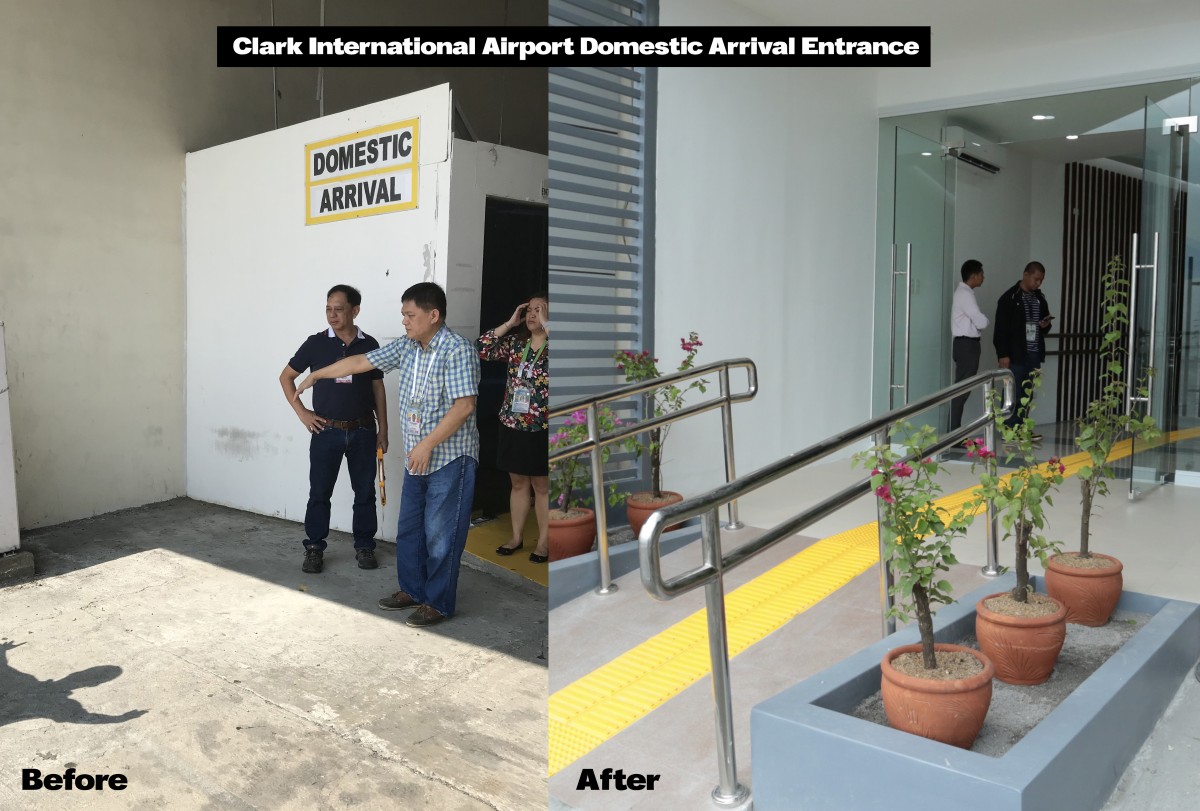 The new facilities include the renovation of the Domestic Arrival Facade and Hallway; the provision of swing gates that will address the congestion within the pre-departure area; and the construction of a 48-sq.m. gangway which is a passageway that will directly link the domestic and international pre-departure areas, to accommodate more passengers on either or both areas.
The Bases Conversion and Development Authority (BCDA) and the Clark International Airport Corporation (CIAC) said that the improvements address the continuing increase of passenger volume inside the Clark International Airport.
The daily passenger surge in the airport reached about 12,000 this Holy Week.
As of April 17, the Clark airport accommodated over 1.2 million passengers and of the said amount, over 650,000 are domestic air passengers.
The Clark International Airport is envisioned to be the country's next premier gateway, with its capacity expected to increase up to 80 million passengers yearly at full development.
The new terminal building which is being constructed by the Megawide-GMR Consortium, the same contractor in the development of the Mactan International Airport, is already 60-percent complete.
Once the new terminal opens in 2020, the Clark airport is expected to provide a world-class travel experience to passengers, especially with the airport's operations and maintenance to be turned over to Lipad Corporation—a consortium that includes Changi Airports Philippines Pte. Ltd. Changi Airports Philippines is a 100%-owned subsidiary of Changi Airports International, the operator of Changi Airport in Singapore which is ranked as the number one airport in the world.
Other members of the consortium include the Filinvest Development Corporation, JG Summit Holdings, Inc., and the Philippine Airport Ground Support Solutions, Inc.